Brother
Brother Industries, Ltd. is a Japanese multinational electronics and electrical equipment company headquartered in Nagoya, Japan. Its products include printers, multifunction printers, desktop computers, industrial sewing machines, large machine tools, label printers, typewriters, fax machines, and other computer-related electronics. Brother distributes its products both under its own name and under OEM agreements with other companies.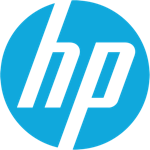 HP
The Hewlett-Packard Company (commonly referred to as HP) or Hewlett-Packard was an American multinational information technology company headquartered in Palo Alto, California. It developed and provided a wide variety of hardware components as well as software and related services to consumers, small- and medium-sized businesses (SMBs) and large enterprises, including customers in the government, health and education sectors.

Hik Vision
Hangzhou Hikvision Digital Technology Co., Ltd. is a Chinese manufacturer and the world's largest supplier of video surveillance products and is based in Hangzhou, China. They manufacture a wide range of products, such as CCTV cameras & Video recorders, access control, video intercom, traffic related products, transmission and display products, networking accessories and storage devices to their customers all around the world.

Pelco
Pelco is a global leader in the design, development, and manufacture of predictive video security solutions including cameras, recording and management systems, software, and services. Our personal engagement with customers, resellers and technology partners drives the development and deployment of surveillance and security solutions with meaningful innovation. It's the foundation that Pelco has built its brand upon for over 25 years.

ZKT
Since 1998,the founders of ZKTECO CO., LTD (ZKTeco) have been striving for independent research and development of biometric verification algorithms and productization of biometric verification SDK, which was initially widely applied in PC security and identity authentication fields. With the continuous enhancement of the development and plenty of market applications, the team has gradually constructed identity authentication ecosystem and smart security ecosystem,which are based on biometric verification techniques.

ZudSec
Zuden Technology (HK) Ltd, is a professional manufacturer for Security products and a hi-tech enterprise integrated with researching, manufacturing, marketing and service, The company has developed into professional Security products manufacturer with well-trained employees and rich experienced engineers. Their manufacturing base is located in Shenzhen, South of China and is well equipped with advanced facilities. At present, our main products are Wire/Wireless Security alarm system,Wifi GSM alarms,Home Security System,Fire Alarm,Access control,Video Door Phone,Electromagnetic lock,Detector & Sensor, Siren & Horn etc.